LEGALIS IS A LAWYER'S OFFICE THAT COMMITS ITSELF
TO ASSISTING ENTREPRENEURS DURING THE START, THE GROWTH,
THE INTERNATIONALISATION AND THE ENDING OF THEIR COMPANY
.
Legalis strifes to deal with the cases entrusted while offering the largest guarantees of quality as possible. This means that work should be carried out selectively.
In this case, it means that the office will only deal with cases within the sectors of company law, business law, economic law, transportation law, social law, traffic law, insurance law, social and economic criminal law, criminal transportation law, administrative law and cross-border disputes.
The office strifes primarly after a relationship of trust with the clients.
A good cooperation often begins on the ocassion of legal proceedings, but should result in a reduction of the number of pending proceedings by means of a preventive approach.
Advices are often (figuratively) priceless, when they can prevent innecessary expenses. However, providing solid advices requires a thorough knowledge of the activities of the clients.
That is why specialized expertise is most efficient when there is a lasting cooperation. Besides this, Legalis is often consulted in the sectors of transportation law, company law and international private law in single cases. These interventions happen on request of a colleague or a legal expenses insurer. In some cases, the nature of the dispute can actually require a specific expertise of the concerning matter.
HOW CAN WE BE OF SERVICE?
Transparancy

Legalis has a high regard of the concept of transparancy. This translates into clarity towards the clients in terms of the course of procedures, but also in terms of costs.

Consultation

Legalis strifes after a permanent consultation with clients about the approach and services.g

Experience

Mr. Theo Macours is a lawyer since 1987 and therefore posseses an extensive experience.
                               NEWS LEGALIS & WLN
Legalis guides the succesfull acquisition by Amesco of competitor Frantsen. Read more about it on: www.madeinlimburg.be/nieuws/amesco-breidt-groep-uit-met-overname/

Legalis guides the succesfull liquidation of and by Ecostreal Switzerland in Belgium. With thanks for…

Legalis has a broad experience in drafting and reviewing non disclosure agreements. Recently Legalis advised…

Legalis has successfully completed the launch of Bio-Techne (www.bio-techne.com) in Belgium (sales). With thnaks to…

From this date onwards, all communication in bankruptcies will happen digitally through Regsol (www.regsol.be)

On 21 June 2016, the European Court of Justice has formed a judgement in which…
Stuart Miller

21/06/2017 - WLN's footprint in Delhi, India

WLN had a fantastic conference in Delhi in February 2017 but we were touched too by the work of Médecins Sans Frontières (MSF) India (Doctors without Borders). Sexual and gender based violence is quite a taboo in India and therefore it is difficult to reach those victims and to offer help. MSF Delhi is now working on a campaign to advertise in the metro (see photos, right) and we gladly support their fantastic work and this campaign.  We are pleased in the meantime to have collected a significant sum from WLN members and paid that on to MSF. For more information on MSF and their work in Delhi: 

https://www.msfindia.in/treating-survivors-sexual-and-gender-based-violence-delhi

WHAT IS WARWICK LEGAL NETWORK?

Legalis is a member of Warwick Legal Network, an international network of independent lawyer offices. The network consists exclusively out of middle-large offices committed to professional services to companies. At the moment, Warwick Legal Network is formed by 54 member-offices, located in 23 European countries, Turkey and Russia. By applying strict rules regarding admittance to the network, these are exclusively offices which are active in the same domains as Legalis . The cooperation is given concrete effect by way of referrals, congresses and personal contacts. The operating language of the network is English. Through this membership, Legalis can cooperate in every European country with highly qualitative lawyers in cross-border issues. At this moment, Warwick Legal Network has, aside from Legalis in Belgium, member-offices in Bulgaria, Cyprus, Denmark, Germany, France, Greece, Hungary, Ireland, Italy, Croatia, Lithuania, the Netherlands, Ukraine, Austria, Poland, Portugal, Romania, Russia, San Marino, Slovenia, Spain, Czech Republic, Turkey, United Kingdom, Sweden and Switzerland.

Steen Rosenfalck

14/08/2017 - ebl miller rosenfalck shortlisted for Law Society Excellence Awards 2017

ebl miller rosenfalck, the boutique European business law firm has been shortlisted for the prestigious Law Society Excellence Award in the Excellence in International Legal Services category. The award will be made to the firm that has broken new ground and actively developed new export markets. It is the fourth time ebl miller rosenfalck has been shortlisted in this significant category, highlighting the international impact of the firm's work for mid-sized businesses across Europe, with a particular focus on the Northern European markets. The firm's London office counts six partners and 13 lawyers and has seen its turnover grow substantially over the last couple of year. Full article: see 

website of WLN

Andres Willa

04/08/2017 - MERGERS AND ACQUISITIONS: Why Argentine Companies Re-Seduce Local and Foreign Investors

Activity touched a floor in 2015, assets remain cheap relative to the region and government change raises expectations, energy, media, retail, agrobusiness, technology and finance to the forefront of the trend. Who is who? 2016 was a turning point.  The amounts involved in mergers and acquisitions of companies in Argentina multiplied threefold since the last year of the government of Cristina Kirchner in which they touched the floor of the last ten years.  Orlando Ferreres & Asociados data are an eloquent example: from US $ 869 million to US $ 3109 year on year. Read the full article

here

.

04/09/2017 - 13 Morningstar Law Group attorneys recognized by Best Lawyers®

We are proud to announce the inclusion of 13 Morningstar Law Group attorneys across several practice areas in Best Lawyers in America, 2018. MLG is an active member of WLN and has offices in Raleigh and Durham, North Carolina. Read more

here

.
ATTORNEYS-AT-LAW
Theo Macours
Attorney-at-law
Licenciate in Laws KU Leuven 1987
Graduate American studies KU Leuven 1988
Since 1987 lawyer at the Bar of Limburg
Since 2006 manager of Legalis advocaten BVBA
Since 2008 holder of certificate of competence in national and international transportation of goods by road
Since 2010 substitute judge in Commercial Court of Antwerp, section Hasselt.
Masterclass Exportmanagement 2014-2015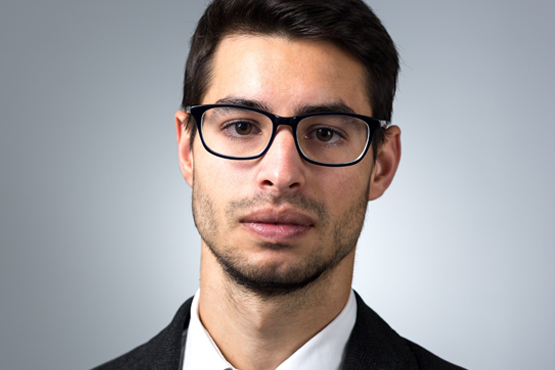 Jorrit Paesen
Attorney-at-law
Master of Laws KU Leuven 2016
Since 2016 lawyer at the Bar of Limburg
Luc Naudts
ATTORNEY-AT-LAW
Licenciate in Laws RU Gent 1976
Since 1976 lawyer at the Bar of Limburg
Since 1979 included on the list of bankruptcy administrators
REQUEST A CONSULTATION
Fill in the form below to request a consultation.